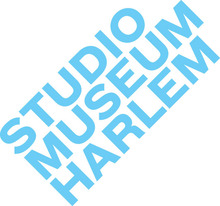 ---
Wednesday, May 2, 2012
Lil' Studio | 11:00 AM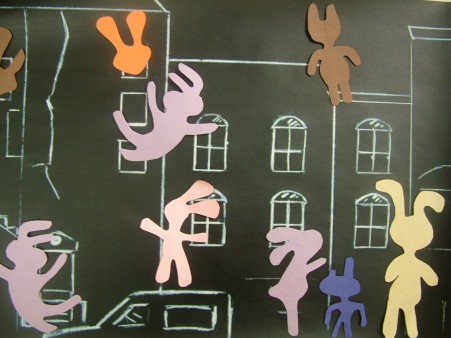 Lil' Studio art sample
Parents with little ones ages 2.5 to 4 are invited to the Studio Museum to enjoy story time, art-making and other activities that encourage creative time and bonding. Bring your little one to this
Lil' Studio
workshop, inspired by artists Nayland Blake and Kira Lynn Harris. Join us as we collage colorful bunnies into reproductions of Kira Lynn Harris' installation
The Block | Bellona
.
Lil' Studio
is FREE, RSVP required.
Click here to RSVP
.
Lil' Studio is supported by Council Member Inez E. Dickens, 9th Council District.
---

Frieze New York, May 4-7, 2012, Randall's Island Park
Limited 2 for 1 Ticket Offer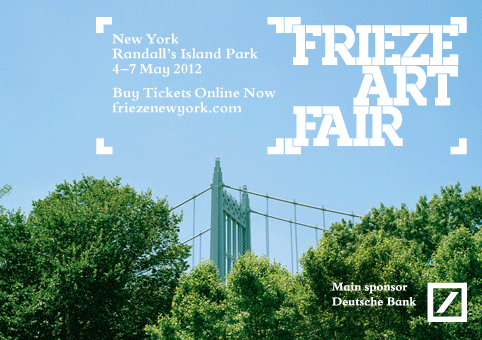 Visit Frieze New York in May and take part in the city's latest contemporary art event. Bringing an international focus to New York's dynamic contemporary art scene, Frieze New York is the 'must-see' event in May. Presenting the most forward-thinking galleries from around the globe, the fair showcases new and established artists.

In addition to being able to see and buy art by over 1,000 of the world's leading artists, visitors can experience Frieze Projects, the fair's program of artists' commissions, and Frieze Talks, a prestigious program of debates, panel discussions and keynote lectures.
Visit friezenewyork.com to benefit from this exclusive ' 2 for 1' offer. Just select the day you wish to attend under 'Tickets' and enter the promotional code studiomuseum12 when prompted. Limited offer, subject to availability. Booking fee applies.
*Please note tickets must be purchased in advance.

---
Friday, May 4, 2012
Frieze Uptown Friday
: featuring Derrick Adams and Edgar Arceneaux | 7:00 PM

Adult Programs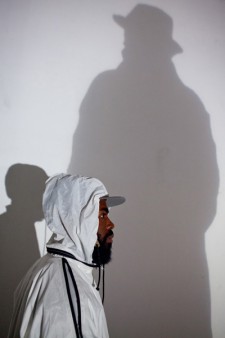 Derrick Adams, I Crush A Lot #3 , 2011–12. Performance still from "Communicating with Shadows (Hammons)," 2011.
Courtesy the artist

The Artist-in-Residence program is supported with funds from the National Endowment for the Arts; New York State Council for the Arts, a state agency; Milton and Sally Avery Arts Foundation; Jerome Foundation; and New York Community Trust.
---

Target Free Sunday, May 6, 2012
Hands On: Mother's Day Cards with Alton Weekes | 1:00 PM
Kids & Family Programs
Mother's Day greeting cards by Alton A. Weeke
s
Meet stationery designer and Harlem native, Alton Weekes, who will lead a workshop offering participants the opportunity to create unique, hand-crafted greeting cards for Mother's Day! Alton will offer personal tips and methods for designing stationery, and will provide hands-on assistance to participants of all skill levels. These cards will make the perfect gift for Mother's Day!
Click here to RSVP

.
Youth Programs are supported by Colgate-Palmolive, New York State Council on the Arts, a state agency, Dedalus Foundation, Inc., and Robert A. Mills Foundation.
---

Sunday, May 6, 2012
Sandy Baker Trunk Show at the Museum Store
!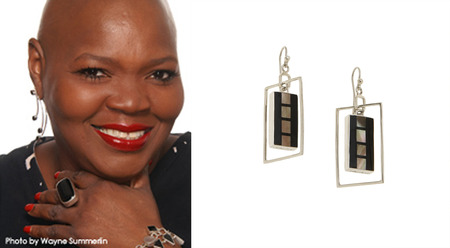 Photo: Wayne Summerlin
We are pleased to announce that we will be featuring Sandy Baker's jewelry collection in the Museum store on Sunday, May 6!

Sandy Baker is recognized as one of the top 100 American jewelry designers by

National Jeweler

magazine. Creating distinctive wearable modern art, Baker brings together contemporary lines with elegance and imagination. Her designs are always on the cutting edge of both fine and fashion jewelry.

Baker's work has appeared in fashion magazines including Vogue, Glamour, Essence and trade press such as Jewelers Circular Keystone, National Jeweler, Modern Jeweler and news media Crain's New York and The New York Times. Visit www.sandybakerjewelry.com to view collections.

---

Wednesday, May 9
, 2012
Hands On: Preserving Legacy with Jamel Shabazz (Day 1) | 4:00 PM

Teen Programs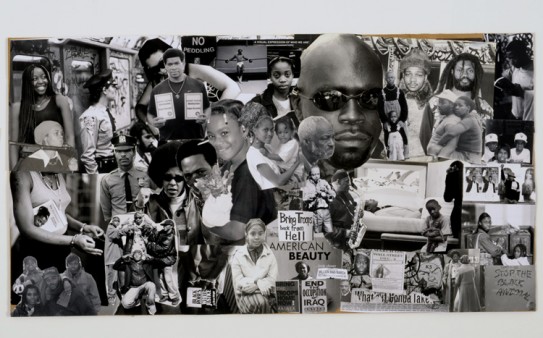 Jamel Shabazz
, Pieces of a Man
, 2011. Courtesy the artist
.
In
Hands On: Photography
students will participate in a project that documents their family and communities in real and imaginative ways. In this two-part workshop, photographer and educator Jamel Shabazz will share his work, discuss his art-making philosophy, and offer practical and technical direction for taking photos. Shabazz will guide students in a project that preserves the legacy of what is important to them through photography.
This workshop will culminate in the display of student photography on The Studio Museum in Harlem's website. Teenagers who have their own digital camera are encouraged to participate.

Hands On is free, and designed especially for high school-aged teens. Students must attend both workshop days in order to have their final work featured on the Museum's website. Click here to RSVP.


Youth Programs are supported by Colgate-Palmolive; Dubose and Dorothy Heyward Memorial Fund, New York State Council on the Arts, a state agency; and the Jacob and Gwendolyn Lawrence Trust.
---
Thursday, May 10
, 2012
Volunteer Orientation | 5:00 PM

Educator Programs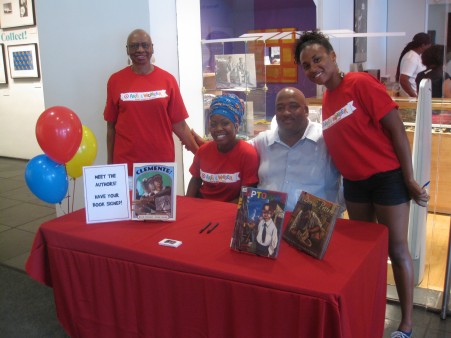 Welcome applicants!
Thank you for your interest in volunteering with The Studio Museum in Harlem. The education department is excited to host its next volunteer orientation on Thursday, May 10, 2012 from 5pm-7pm, and would like you to attend.


At the orientation you will learn more about the Studio Museum, meet the education staff as well as learn about our various volunteer opportunities. If you would like to attend, please RSVP with a reply to kdewees@studiomuseum.org by 3pm, on Tuesday, May 8, 2012. We look forward to meeting you! Click here to RSVP.

---

Thursday, May 10
, 2012
The Artist's Voice: Lorraine O'Grady in conversation with
Linda Goode Bryant | 7:00 PM

Adult Programs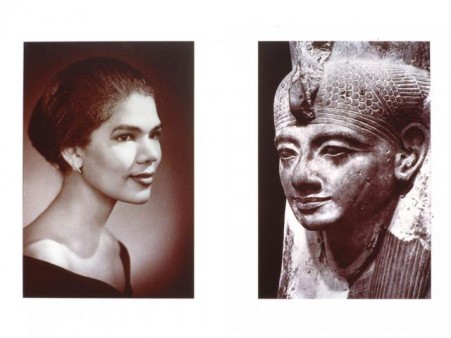 Lorraine O'Grady
, Sisters IV
(L: Devonia's sister Lorraine, R: Nefertiti's sister Mutnedjmet)
from
Miscegenated Family Album
Courtesy the artist and gift of the Peg Alston Collection 10.19d
Please join us for a groundbreaking conversation with
Lorraine O'Grady
and Linda Goode Bryant. Featured in
Shift: Projects | Perspectives | Directions
, Lorraine O'Grady is a conceptual artist who has worked in and between performance and installation for more than thirty years. Linda Goode Bryant, founding director of the pioneering Just Above Midtown Gallery, is a filmmaker, activist and current executive director and founder of the
Active Citizen Project
.
The Artist's Voice
brings together these two visionaries for a lively discussion regarding history, performance and public engagement.

This program is free with museum admission. RSVPs are required. Seating is limited. Studio Museum members receive priority seating, subject to availability. Click here to RSVP.

The Artist's Voice is made possible, in part, by MetLife Foundation and an endowment established by the Ron Carter Family in memory of Studio Museum in Harlem Trustee, Janet Carter.

---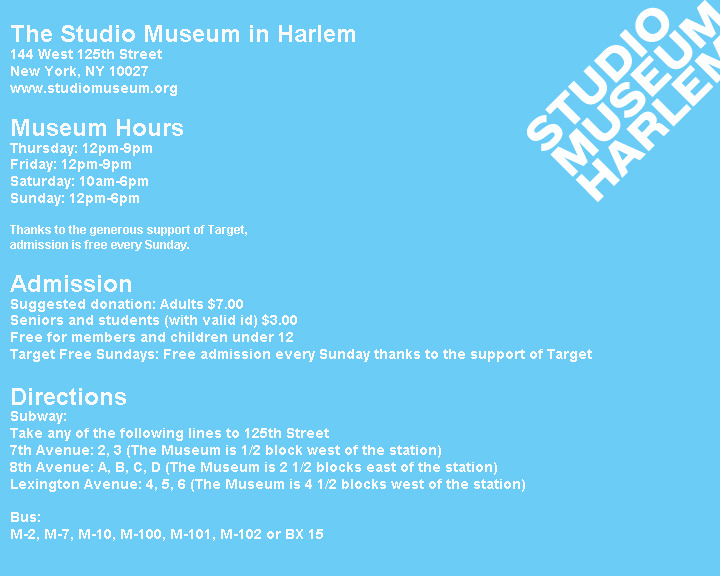 ---
---
---
The Studio Museum in Harlem
144 West 125th Street
New York, NY 10027
US