Click to view this email in a browser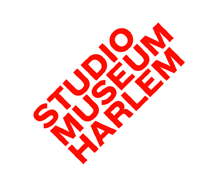 The Studio Museum in Harlem is announcing the launch of Blue Star Museums, a partnership with the National Endowment for the Arts, Blue Star Families, and more than 1,300 museums across America to offer free admission to all active duty military personnel and their families from Memorial Day through Labor Day 2011. Click here to read the full press release.
---

Mark Your Calendar

Thursday, June 2, 2011

7:00 PM
Intersections: Conversations on Art and Culture
The Legacy of Black Songwriters in Popular Music
A conversation with Terrance McKnight, Dyana Williams, David A. Jasen and Eric Roberson

Since the inception of recorded music in the late-nineteenth century, African-Americans have significantly contributed to popular music in every genre in various roles—as composers, musicians, singers, disc jockeys and even record label owners. Frequently, due to the racial climate of the nineteeth and early to mid-twentieth century, many black songwriters did not receive credit for their compositions, which resulted in the loss of future royalties, income and recognition. For this reason, many songwriters—Fats Waller, W.C. Handy, Bert Williams and Eubie Blake, to name a few—received little distinction, and many more are completely unknown. This conversation will explore the latent and often overlooked influence of black songwriters in popular music.
Target Free Sunday, June 5, 2011

1:00 PM
Opus 118 in Concert
Violin performance by Harlem's own music school
Join us as for a special, one-hour performance of violin music presented by the students of Opus 118 Harlem School of Music.

Thursday, June 9, 2011
8:30 AM - 3:30 PM
Professional Development Day for Teachers
The Studio Museum in Harlem, in partnership with The Museum of Arts and Design, will host a special Teacher's Professional Development seminar and workshop, in conjunction with the exhibitions, respectively: Stephen Burks: Man Made and Stephen Burks | Are You a Hybrid? The program will begin at the Studio Museum and conclude at MAD, with free shuttle service provided between the two museums.

Professional Development Day for Teachers is $30; all services and materials included. Registration required. Please contact Molly MacFadden at The Museum of Arts and Design to register, molly.macfadden@madmuseum.org or 212-299-7727.

Click here for more information and a schedule of events
---
TARGET FREE SUNDAY, May 29, 2011
12:00 - 6:00 PM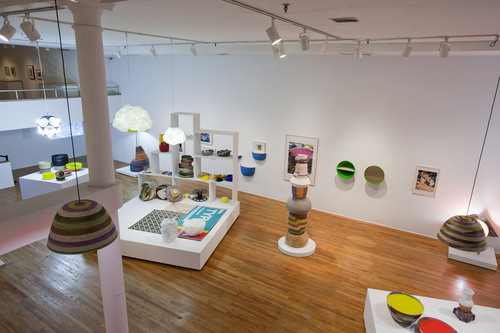 Stephen Burks: Man Made (installation view), 2011. Photo: Adam Reich
If you haven't had a chance to see the current exhibitions or want to see them again before they close on June 26, this Sunday is the perfect opportunity to do so. Enjoy free admission this Sunday and every Sunday, thanks to the generous support of Target.
---
Studio Blog

NEW BLOG POST: Abdi on the Rise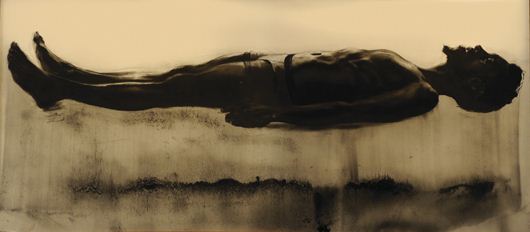 Dominic Hackley shares what artist Abdi Farah is up to. Click here to read the post
---
---
---
The Studio Museum in Harlem
144 West 125th Street
New York, NY 10027
US


Read the VerticalResponse marketing policy.